MTA-DE Momentum Genome architecture and recombination laboratory
Welcome to the Lóránt Székvölgyi Lab



Research and news
Our research lies at the crossroad of genetics, molecular biology and biophysics. We study the architecture of eukaryotic chromatin focusing on molecular mechanisms that drive DNA recombination events.
Conference organization
FEBS Advanced Lecture Course:
4th Danube Conference on Epigenetics
(18-21, Oct, Budapest, Hungary)
World-renowned research at the University of Debrecen
American-hungarian joint research at the University of Debrecen
Recent publications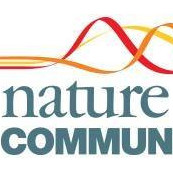 Nature Communications
Karányi et al. (2022) NODULIN HOMEOBOX is required for heterochromatin homeostasis in Arabidopsis

Computational and Structural Biotechnology J.
Miskei et al. (2021) Genome-wide mapping of binding sites of the transposase-derived SETMAR protein in the human genome
Frontiers in Cell and Dev. Biology
Karányi et al. (2020) Histone H3 lysine 56 acetylation is required for formation of normal levels of meiotic DNA breaks in S. cerevisiae